Hello,
I would like to start using TeXmacs for my Beamer presentations.
I've got a lot of them in .tex using the beamer class and would like to use the same theme as in my latex documents: I'm using the metropolis theme https://github.com/matze/mtheme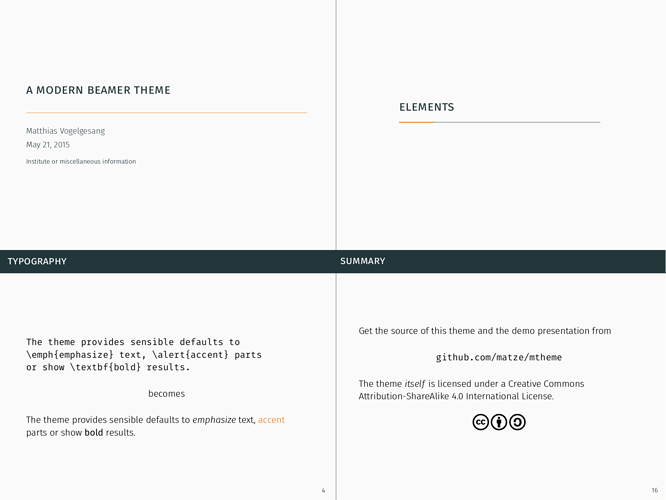 What's the best starting point to customize a TeXmacs Beamer theme:
Title: title bar color, title text alignment, title font size, …
Ornament: color, shape, …
Slide footer: slide number/total slides number, …
…
I would like to be able to organize the presentation in section, subsection and to automatically have:
the section (on the left) and subsection(on the right) titles in the tile bar of the TeXmacs slide as it the case with latex beamer.
a new slide with the section title in it.
Don't know if it's possible with TeXmacs, but any help will be warmly welcome


Have a nice day.
François