Hello, I did some tests with the drawing editor. (see attached screenshot)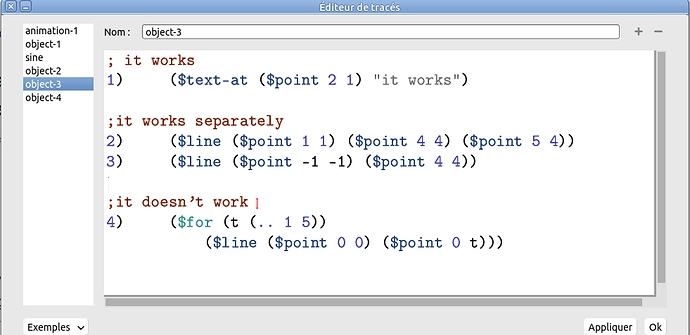 I can't use multiple instructions to work in the same window?
I can't get the "$for" loop to work directly: maybe that's not possible?
I am interested in this to try to put graduations there.
It is certainly possible.
I'm not a computer expert but I want to learn. I've already managed to make myself a few "TeXmacs" commands that make my life easier.
Thanks for your help.