Syntax highlighting in executable folds:
Thanks to @jeroen great pigments-plugin https://github.com/woutersj/tm-pygments we are finally able to properly highlight Maxima code blocks.
My questions relating to that plugin are
why is the colouring scheme displayed in TeXmacs so different from the one on the pygments home page? When I type in the following instruction
% maxima ; lovelace
I get code highlighted this way: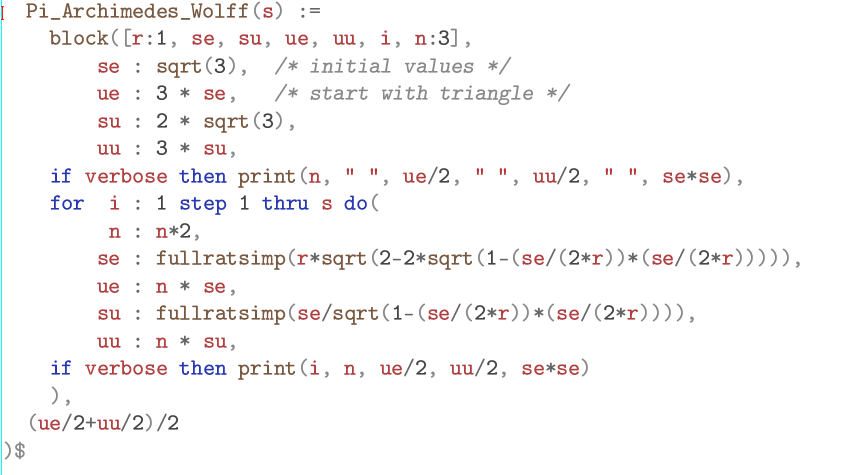 which looks different from the colours presented at
https://pygments.org/styles/
Is there a way to have brace/bracket matching implemented? Especially for (Lisp-(like (code))) with all its brackets that would be a nice feature to have.
Syntax highlighting in a Maxima plugin session:
is possible to have that implemented?

is it possible to get brace/bracket matching in the Maxima plugin going? If so, how?
Any help/suggestions appreciated
Cheers,
Tilda