I am struggling a bit with tag editing. Is there a shortcut to "open" or to "unhide" tags
I have discovered the tag help-baloon that is very useful for annotating steps in a long chain of computations. For example: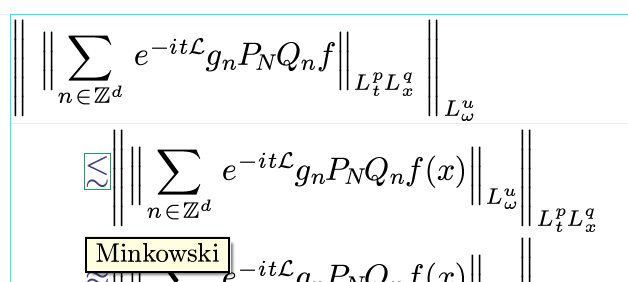 To do make this happen I do the following:
I start with my un-annotated inequality:

I select the sign to annotate

I type \help-balloon
and press ````` to obtain:
Moving the cursor I can then enter the annotation
A final press of <ret> closes the tag. Now on mouseover I get: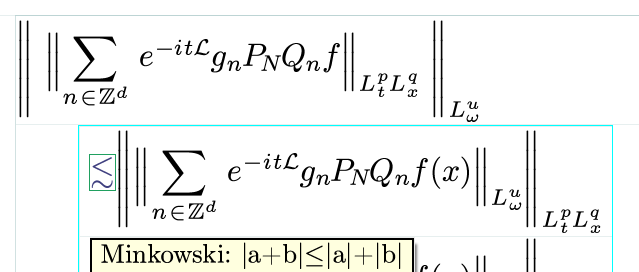 that is megacool.
But suppose now I want to edit the annotation. Is there a way to "unhide" the tag and return to this state:
For some tags backspacing does just that, but not for all of them and, specifically, not for this one.
The only way I could find to do this is by using the mouse and right-clicking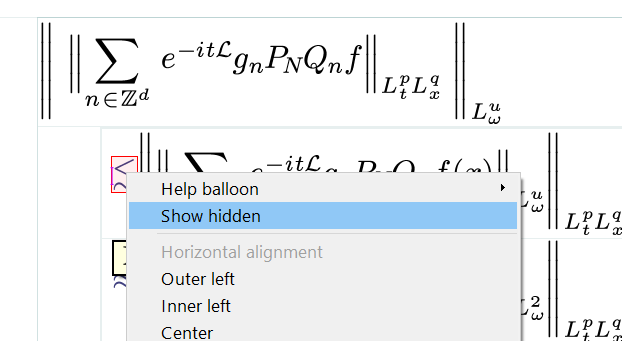 This gives
as I wanted.
What would be a keyboard-based way to do this? Thanks!