In the manual there is a note on how to change environment numbering in the article and amsart styles. Here is where it is mentioned:
Standard TeXmacs styles (FSF GNU project)
It says
If you use the number-long-article package, then the numbers are prefixed by the section number.
However there is no mention on how to use packages. There is an option under Document->Style->Add Package however in the drop down list there is nothing like number-long-article. Here is a screenshot: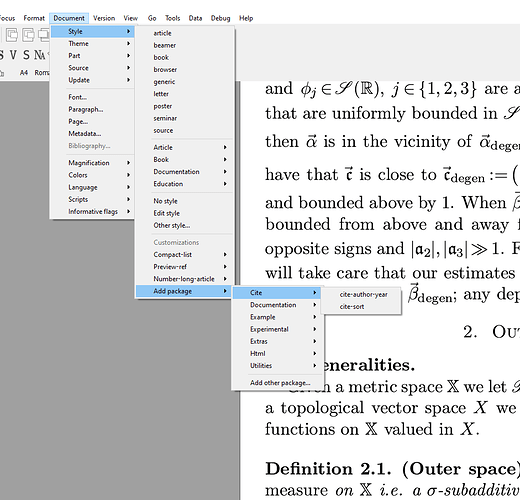 The only way I found to change the numbering is to go to Document->Style->Add Package-> Add other package.... and write in the name of the package manually. This seems to hinder discoverability. Is this intended? Am I looking in the wrong place?
Thanks!